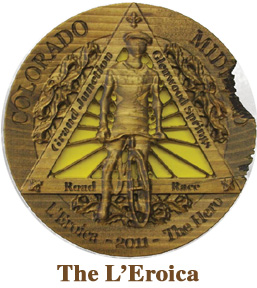 The Leroica Junction to Glenwood Vintage
Bicycle Race - Presented by US Bank
Join Us For A 4th Annual Time Warp!
**102 Miles In The Knicker **
May 17, 2014


We are recreating a 1899-1915 Grand Junction 102 mile bicycle race from Grand Junction to Glenwood Springs, CO. We have researched the history of the ride and included as many of the original elements of the race as possible.
2012 Ride Year Book -- Press It.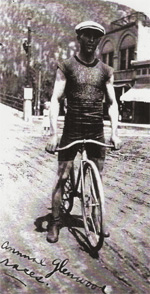 Ride to Glenwood in period athletic dress, meet family along the way, banquet, stay at the Hotel Denver, Swim in the Glenwood Pool. We'll be taking the train back to GJ.

Riders with any attire and any bike are welcome to participate. The route is beautiful!!! This is a long race - 102 miles. "This ride is not one for riders with a weak constitution. To keep your knickers from gettin' all up in a wad, -Train after signin' up!"

Points Race: Points will be awarded for authenticity based on the technology of the bike and the attire worn. Example: even though a participant comes in last, because he/she chose to ride a single speed 1958 bike and wore knickers and a wool cap he/she may place first as 'The Hero' of Grand Junction.
Register: By May 10th, 2014
Contact:
970-245-7939
Route: Grand Junction to Glenwood Springs - the original Midland Trail Rail Route early 1900's, 90 miles of pavement and 12 miles of dirt, going through Palisade, Plateau City, Colbran, Silt, and Newcastle. You must be 18 or older to participate
Costs:
Ride and Evening Awards Banquet- $70.00 per rider (Includes historic photo finish.)
Extra Mouths For Banquet - $25.00 per head.
Options that you need to book yourself:
Hotel Denver Overnight - $100.00 - $180.00 We blocked off 20 rooms "Leroica" is the key word. Deadline is TBD.
970-945-6565
Glenwood Pool Pass From Hotel Denver- $18.00 (Guests of Hotel Denver get a reduced rate.)
Train Tickets back to GJ (1 pm next day) -$25.00 each. (You can put bike on train) 1-800-872-7245
Ride Photographer- www.LeeGelattPhotography.com
Shuttle to GJ from Glenwood (morning of race):
Canyon Rentals ($25.00 with bike) 970-945-8904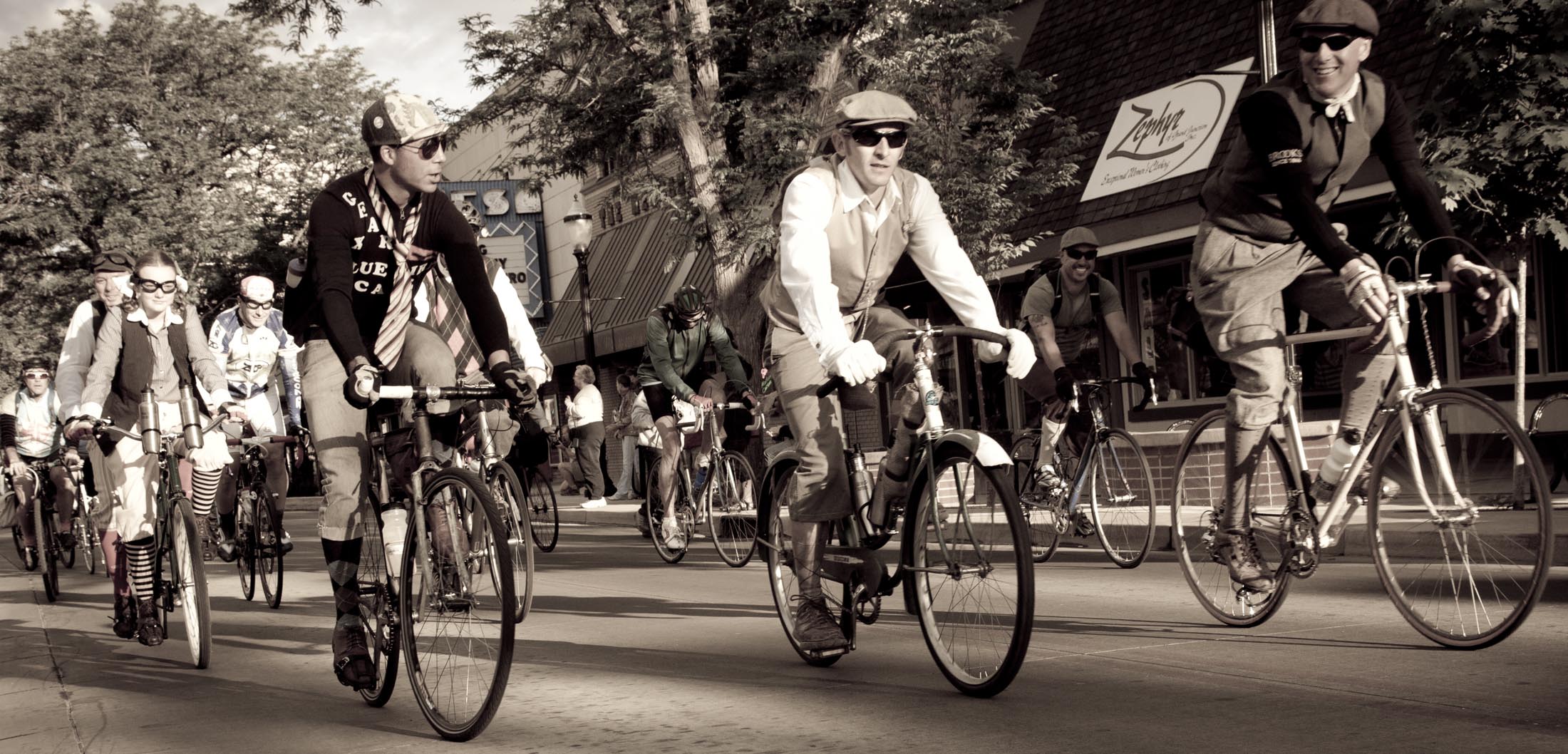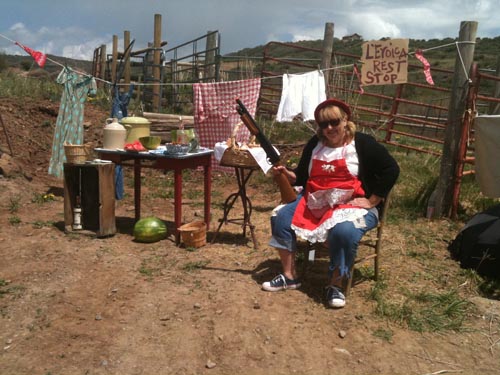 Miss Prissy's Stop n Gobble.
Complete with a privy for you boys
that ate too much watermelon.